Nationhood is a breakthrough ideology of the new civilization. Moreover, nationhood in the new civilization has become paradigm-transforming. Nationhood, as we present it, has forever changed the concept of what constitutes a nation. Beyond the conceptual implications, nationhood on a practical level has proven to be a key means for empowering individuals who are seeking to experience and live out the meaning and fullness of their inherent kingship.
Prior to the emergence of Upadaria, nationhood was strictly connected to factors like race, ancestry, political citizenship, or geography. We are not suggesting these factors are now absent from nationhood, but the transcendent concept of it as a primarily spiritual construct based on freewill participation has led to both new ways of thinking and new structures and institutions.
The controlling systems of the former nation-state construct rooted in biology, politics, and geography relied on force and could not withstand the peaceful onslaught of the new paradigm of spiritual nationhood. As it was discovered that nationhood and its advantages did not require a powerful king or hierarchical government to function, people began, first as Upadarians and then as other new nations, to lose their taste for nationalist authoritarian systems.
Today, it is hard to fathom how difficult, yet liberating nationhood defined in the new civilization had been to people in the early to mid-21st century. Nationhood was so rooted in systems of control that tended to render individuals undifferentiated and atomized cogs in a system, when defined under new terms was not easily understood at first.
Welcome to the World in 2147 AD
Witness the Birth of a New Civilization
The Blue Book of Upadaria™ is an 800+ page compendium documenting the origins and emergence of a new civilization. Readers will find historical readings, essential blueprints and frameworks, inspiring ancient wisdom, and much more within. Let The Blue Book of Upadaria awaken your soul to formative truths and new perspectives as you join The Editors in looking back from the year 2147 A.D.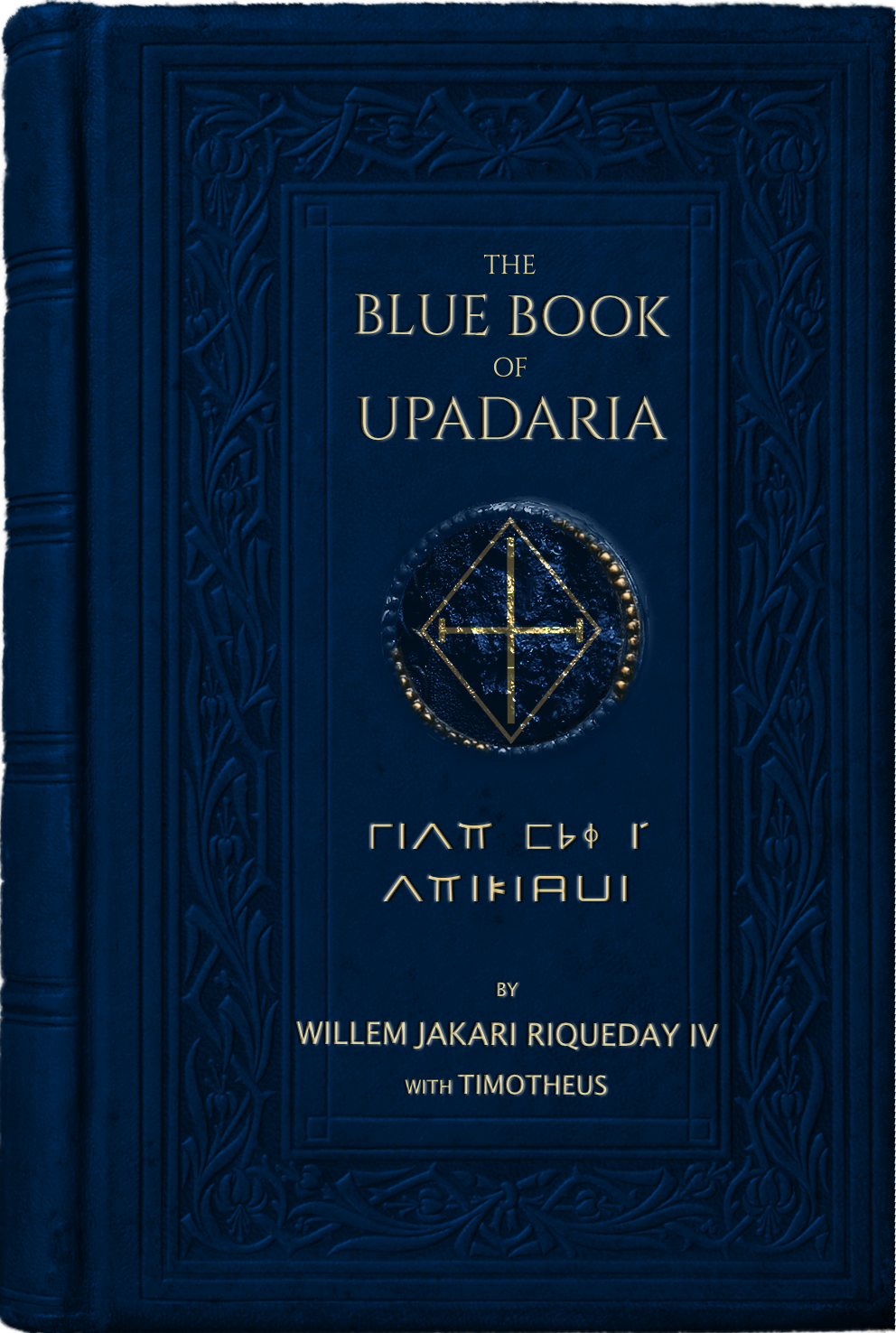 Artist's concept, actual cover may vary